What is web hosting anyway?
Think of it this way: if your website is your house and your domain name is your home address, then web hosting is the physical property or land that your house sits on.
Choosing the right location to build your website is important because each provider offers a different package of services. You may be drawn in by the cheap monthly offer but be warned that you get what you pay for. Here are some things to keep in mind when looking for a hosting provider:
1. Speed
If you choose a provider based on their cheap introductory offers, be warned that you will be sacrificing your website speed. Hosting providers jam their low paying customers onto single servers so you are sharing bandwidth and accessibility with your neighbors and it gets crowded. Take your anticipated customer traffic into consideration. If your site is highly trafficked, look for the service package that offers a dedicated server.
2. Security
An SSL certificate is responsible for the little lock symbol next to your domain name in the browser. This indicates that your site meets a certain level of security and can be trusted with confidential information. Many hosts offer an SSL certificate free of charge with your hosting and this is a great bonus to look for since others will charge you an additional monthly fee.
3. Support
When you have a question about your hosting or if there's an error on your site, it's great to have a reliable support line to call. Things do happen and your level of technical support will depend on the provider and tier level that you've purchased.
My Hosting Provider of Choice: Flywheel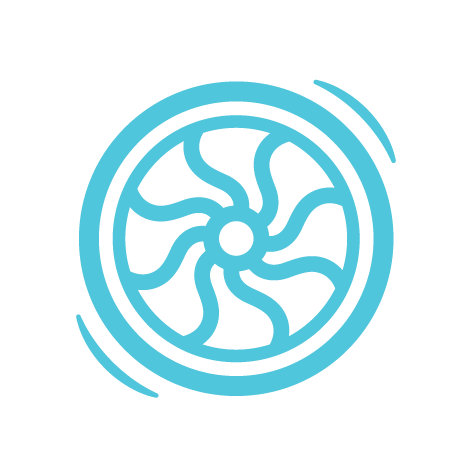 I have worked with many of the providers out there through a variety of clients and have landed on Flywheel as the host I use for my WordPress websites. They have two reasonably priced single site hosting packages based on your anticipated site traffic. The support is top notch, the SSL is included, and they specialize in WordPress sites. Managed hosting means better service.
In addition to site hosting on Flywheel, all web hosting and maintenance clients also receive these benefits:
Weekly Plug-In and Theme Updates
Security Scans
Google Search Console & Analytics Integration
Privacy Policy
Spam Prevention & Removal
Free migration from your current hosting provider
Luckily, if you find yourself with a subpar host, you do have the option to change hosting providers at any point in the lifespan of your site. Some hosting providers offer to migrate your website for free and others require you to move it manually.
If your business doesn't have a website yet, is it because you're scared of the "tech" side of things?  Let me help you navigate through it all.  Send me an email or book a call to get in touch.